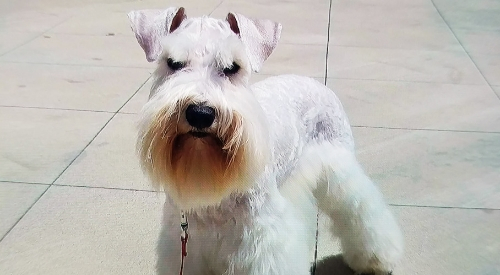 Toy Schnauzers are one of the most popular breeds of small dogs! It's easy to see why. Toy Schnauzers are friendly, engaging, and affectionate. They make great pets for nearly any type of home (apartment, farm, condo, etc). Toy Schnauzers are very intelligent and loyal. They typically weigh 7-11 pounds and range from 9-13 inches tall.
Small size doesn't stop this Schnauzer! They are wonderful candidates for dog training and the fun-loving breed is happy to take walks, race about the yard, or curl up for a snooze. Remember, happy dogs are the ones with plenty of exercise!
Toy Schnauzers are generally very healthy and can tolerate harsher weather climates! Their naturally friendly temperament makes them great family pets for households with children. Toy Schnauzers make great playmates for any age!